Carver
C7 Truck Set Trucks Skateboard Graphite
Carver - Trucks Skateboard, model C7 Truck Set, colour Graphite
PAYMENT OPTIONS
You can pay by PayPal, credit/debit card, wire transfer
FREE DELIVERY
Free shipping in Europe on Orders Over € 300 – Find out more
FREE RETURN
Return shipping refunded when you use PayPal on our site – Find out more
This is the signature truck that started it all. Still the smoothest turning, fastest pumping surf truck ever, it's at the leading edge of true surfskate performance. The patented second axis of this front truck not only increases the turning radius of your carve, but lets you snap the nose and pivot your turns off the tail. This dynamic creates thrust and drives you forward with increasing speed. The striking similarity to surfIng performance has made the C7 the choice for surf training by pros and ams alike.
The C7 Truck SET comes as a matched set with our C2.4 6.5 rear truck and includes:
- (2) Front and (2) Rear Carver gasket riser pads
- (8) 1 1/4" Mounting bolts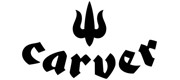 Data sheet
Colour

Graphite

Colour map

Grey

Model name

C7 Truck Set

Sport

Skateboarding

Material type

steel

Truck technologie

Carver C7 Surfskate Truck

Product Type

Sports
How to Buy Skateboard Trucks
What size skateboard trucks do you need?
Skateboard trucks are the metal T-shaped pieces that mount onto the underside of the skateboard deck. When selecting skateboard trucks, the width of your truck axle should closely match the width of your skateboard deck. The truck size can be measured by the width of the hanger or the width of the axle. Every skateboard requires two trucks.
There are several parts that make up the skateboard trucks. The axle is the pin that runs through the trucks to which the wheels will attach. The hanger, usually made of metal, is the largest part of the skateboard truck that is somewhat triangular in shape. The axle runs through the hanger. The kingpin is the large bolt that holds these parts together and fits inside the skateboard bushings.
When purchasing, you will receive the two trucks necessary to assemble your skateboard. Skateboard trucks come in various sizes and colors, and Xtreme Shate Shop carries a huge selection of brands to fit your personal preference.
Truck axle
skateboard decks
6" - 7.25"
6.5" - 7.25"
7.5"
7.25" to 7.5"
7.75"
7.5" to 8"
8.0"
8" to 8.5"
8.5"
8.5" to 9"
9.0"
9" to 10"
10.0"
> 10"
What truck profile height do I need?
Truck profile is the distance between the bottom of the skate deck and the hanger. In general, a mid-sized truck works well for most skateboarders, but high or low trucks may be preferred for different styles of skaters.

LOW
Provides extra stability for flip tricks, designed for small wheels (50-53mm wheel size recommended).
MID
Good all-around profile for street or park (53-56mm wheel size recommended).
HIGH
Great for cruising and carving, designed for large wheels (56mm+ wheel size recommended).
If you still have questions about skateboard truck sizing, please contact Customer Service.
FREE DELIVERY IN EUROPE (EU) ON ALL ORDERS ABOVE 300,00 EUROS
Packages are generally dispatched within 24 hours after receipt of payment and are shipped via UPS express courier with tracking.
We will provide you with a link to track your package online.
Products will be shipped by UPS.
For more details see Shipping costs and delivery times.
INFORMATION ABOUT RETURNS AND REFUNDS
If you don't love it, return it.
You can return any purchased product within 30 days of delivery.
For more information click here to head to our returns page.
Related products
(4 other products in the same category)