Madrid
Guanti da Slide Trojan Denim Disaster Black
Tasse incluse
Spedizione esclusa
Tempo di consegna: 1-2 giorni lavorativi
*
Paga in 3 rate da 16.39€ senza interessi con
Madrid - Guanti da Slide, modello Trojan Denim Disaster, colore Black
100% pagamenti sicuri
METODI DI PAGAMENTO
Puoi pagare con PayPal, carta di credito/debito, bonifico bancario
CONSEGNA GRATUITA
Su tutti gli ordini a partire da 80€ - Scopri di più
RESI GRATUITI
Rimborso dei costi di restituzione con PayPal - Scopri di più
We hit the drawing board to make a glove that stands out from the rest of the market, not with gimmicks but with practical features, durability, comfort and style. After many prototypes, we're proud to introduce the Trojan Denim Disaster gloves. Most notably, these gloves have a denim backhand with stitched-in padding that protects without creating any discomfort or limiting range of motion. We also increased the size of the velcro on the palm so you can move your puck around, made the strap thicker so it's more durable, redesigned the palm stitching for a wider range of motion, and added an absorbent material on the back of the thumb to act as a sweat-wipe for those hotter sessions. The Denim Disaster gloves come in black denim, The City Slicker, and blue denim, The Cowboy.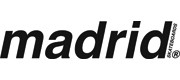 Scheda dati
Colore

Nero

Colore principale

nero

Nome modello

Trojan Denim Disaster

Anno del modello

2016

Sport

Skateboard

Tipo Prodotto

Sports

Shipping label

Backpack package
Riferimenti specifici
ean13

0817956019587

upc

817956019587
SPEDIZIONE GRATUITA IN ITALIA PER TUTTI GLI ORDINI SUPERIORI A 80 EURO
L'importo delle spese di spedizione sarà visibile nel carrello e cambierà man mano che aggiungi o rimuovi i prodotti. Se non sei registrato, i costi di spedizione vengono calcolati in base ad una spedizione standard in Italia. Ti consigliamo di creare un account con l'indirizzo di consegna, per vedere i prezzi finali sia dei prodotti che delle spese di spedizione.
Tutti gli ordini ricevuti entro le ore 12:00 che includono prodotti disponibili in stock, vengono spediti nella stessa giornata, quelli pervenuti o confermati dopo le 12:00 vengono spediti il giorno lavorativo successivo. A seguito dell'ordine ti invieremo un link per controllare online il percorso del tuo pacco.
I tempi di consegna dipendono dall'area di consegna e possono variare a seconda del corriere scelto.
Per maggiori dettagli vedi Costi di spedizione e tempi di consegna.
INFORMAZIONI SU RESI E RIMBORSI
Qualcosa non è come te lo aspettavi? Non c'è problema.
Troppo grande, troppo piccolo, danneggiato o diverso dalla descrizione? Qualunque sia il motivo, non preoccuparti.
Puoi rendere qualsiasi prodotto acquistato entro 30 giorni dalla data di consegna.
Se paghi con PayPal puoi ottenere il rimborso delle spese di reso. Per maggiori informazioni e per aderire al programma clicca qui.
Per maggiori informazioni clicca qui per visitare la nostra pagina sui resi.
Prodotti correlati
(1 altri prodotti nella stessa categoria)