Madrid
Longboard Circle Logo Maxed
Madrid - Longboard, modello Circle Logo Maxed, colore Blue
100% secure payments
METODI DI PAGAMENTO
Puoi pagare con PayPal, carta di credito/debito, bonifico bancario
CONSEGNA GRATUITA
Su tutti gli ordini a partire da 80€ - Scopri di più
RESI GRATUITI
Rimborso dei costi di restituzione con PayPal - Scopri di più
The Squid is a nimble, mid-range carvy cruiser with just enough radial concave and camber to keep you gliding along and darting about. With an added kicktail to help you point the nose where you want to go and keep other natural predators at bay, this inky little creature of carve will keep you going with the flow, wherever it takes you.
- Classics Series
- Deck: 38" x 10", Wheelbase: 30.25";
- Paris Trucks
- Wheels: Cadillac Cruisers
- Flypaper Griptape & Cadillac Bearings;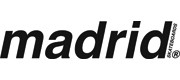 Scheda dati
Colore

Blu

Colore principale

marrone

Nome modello

Circle Logo Maxed

Anno del modello

2016

Composizione materiale

100% acero canadese

Sport

Skateboard

Tipo di Materiale

Legno

Forma della tavola

Squid

Larghezza della tavola

10.00"

Lunghezza della tavola

38.00"

Wheelbase

30.25"

Diametro della ruota

70mm

Durezza della ruota

80A

Tipo Prodotto

Sports
SPEDIZIONE GRATUITA IN ITALIA PER TUTTI GLI ORDINI SUPERIORI A 80 EURO
I pacchi sono solitamente spediti il giorno lavorativo successivo al ricevimento del pagamento ed inviati con corriere espresso.
A seguito dell'ordine ti invieremo un link per controllare online il percorso del tuo pacco.
La spedizione dei prodotti è effettuata tramite corriere UPS oppure DHL.
Per maggiori dettagli vedi Costi di spedizione e tempi di consegna.
INFORMAZIONI SU RESI E RIMBORSI
Qualcosa non è come te lo aspettavi? Non c'è problema.
Troppo grande, troppo piccolo, danneggiato o diverso dalla descrizione? Qualunque sia il motivo, non preoccuparti.
Puoi rendere qualsiasi prodotto acquistato entro 30 giorni dalla data di consegna.
Per maggiori informazioni clicca qui per visitare la nostra pagina sui resi.
Prodotti correlati
(7 altri prodotti nella stessa categoria)