Rekd Protection
Guanti da Slide Slide Gloves
Rekd Protection - Guanti da Slide, modello Slide Gloves, colore Black
METODI DI PAGAMENTO
Puoi pagare con PayPal, carta di credito/debito, bonifico bancario
CONSEGNA GRATUITA
Su tutti gli ordini a partire da 80€ - Scopri di più
RESI GRATUITI
Rimborso dei costi di restituzione con PayPal - Scopri di più
The REKD Slide Gloves are lightweight and durable, and provide the protection your hands need when sliding. The built in palm impact support helps to absorb slide impacts and vibration, and we've added in sweat absorbing micro fibre on the thumb area for wiping glasses or your sweaty brow. Overall, great looking, great fitting slide gloves, that really perform!
Features:
Lightweight and durable slide gloves for all aspects of longboarding
Classy embroidered REKD logos and custom backhand print
Sizes S/M/L
Tech Specs:
Fully covered Velcro palm and fingers for unlimited puck positioning
Protective feux suede material in high wear areas extend glove life
Palm impact support pads help absorb slide impacts and vibration
Neoprene wrist with elastic strap for a strong and comfortable hold
Micro fibre sweat absorbing material on thumb, ideal for wiping glasses or sweaty brows
Elasticated backhand stripe to stop flappy excess material when hands are straight
Ergonomically shaped, 4 piece self lubricating POM Nylon pucks:

Shaped dual finger and thumb pucks
Domed palm puck reduces the chance of pucks coming off mid slide

Rounded edges, minimising the chance of slide snag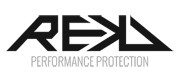 Scheda dati
Reparto

Unisex adulto

Colore

Nero

Colore principale

nero

Nome modello

Slide Gloves

Anno del modello

2017

Sport

Skateboard

Tipo Prodotto

Sports
SPEDIZIONE GRATUITA IN ITALIA PER TUTTI GLI ORDINI SUPERIORI A 80 EURO
I pacchi sono solitamente spediti il giorno lavorativo successivo al ricevimento del pagamento ed inviati con corriere espresso.
A seguito dell'ordine ti invieremo un link per controllare online il percorso del tuo pacco.
La spedizione dei prodotti è effettuata tramite corriere UPS oppure DHL.
Per maggiori dettagli vedi Costi di spedizione e tempi di consegna.
INFORMAZIONI SU RESI E RIMBORSI
Qualcosa non è come te lo aspettavi? Non c'è problema.
Troppo grande, troppo piccolo, danneggiato o diverso dalla descrizione? Qualunque sia il motivo, non preoccuparti.
Puoi rendere qualsiasi prodotto acquistato entro 30 giorni dalla data di consegna.
Per maggiori informazioni clicca qui per visitare la nostra pagina sui resi.
Prodotti correlati
(2 altri prodotti nella stessa categoria)