Independent
Gommini Skateboard Standard Conical Medium Hard 92A Blue
Independent - Gommini Skateboard, modello Standard Conical Medium Hard 92A, colore Blue
Pagamenti sicuri al 100%
METODI DI PAGAMENTO
Puoi pagare con PayPal, carta di credito/debito, bonifico bancario
CONSEGNA GRATUITA
Su tutti gli ordini a partire da 80€ - Scopri di più
30 GIORNI PER IL RESO
Hai 30 giorni di tempo per effettuare il reso
Independent Genuine Parts Suspension Cushions feature ultra-high rebound urethane formula for high performance and less break in time. Designed to fit Independent trucks as well as most other brands including Venture and Thunder.
Box of 4 sets, including washers, for a complete board.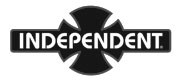 Scheda dati
Colore

Blue

Colore principale

blu

Nome modello

Standard Conical Medium Hard 92A

Sport

Skateboard

Tipo Prodotto

Sports

Shipping label

Small package
COME SCEGLIERE I GOMMINI PER I TRUCK
I gommini (bushing) per skateboard sono degli anelli "gommosi" che si montano sui truck. Solitamente ogni truck per skateboard monta due gommini. I gommini sono posti tra la base ed il gancio del truck e funzionano da ammortizzatori per lo skateboard. In particolare, uno dei gommini offre la flessibilità e la capacità di sterzata, mentre l'altro consente ai truck di poter essere maggiormente allentati o stretti a seconda delle preferenze personali.
Per determinare la durezza dei gommini si fa riferimento al durometro. La durezza dei gommini solitamente è misurata su una scala detta di "Durometro A" che va da 1 a 100. Alcune aziende produttrici utilizzano una scala di "Durometro B" che va da 1 a 80. Ne consegue che un gommino di durezza 80b è equivalente ad uno di durezza 100a.
Assicurati di cambiare frequentemente i gommini per mantenere lo skateboard in ottimo stato.
Se hai ancora qualche dubbio sulla scelta dei gommini o per ulteriori informazioni, ti preghiamo di contattare il nostro Servizio Clienti.
SPEDIZIONE GRATUITA IN ITALIA PER TUTTI GLI ORDINI SUPERIORI A 80 EURO
L'importo delle spese di spedizione sarà visibile nel carrello e cambierà man mano che aggiungi o rimuovi i prodotti. Se non sei registrato, i costi di spedizione vengono calcolati in base ad una spedizione standard in Italia. Ti consigliamo di creare un account con l'indirizzo di consegna, per vedere i prezzi finali sia dei prodotti che delle spese di spedizione.
Tutti gli ordini ricevuti entro le ore 12:00 che includono prodotti disponibili in stock, vengono spediti nella stessa giornata, quelli pervenuti o confermati dopo le 12:00 vengono spediti il giorno lavorativo successivo. A seguito dell'ordine ti invieremo un link per controllare online il percorso del tuo pacco.
I tempi di consegna dipendono dall'area di consegna e possono variare a seconda del corriere scelto.
Per maggiori dettagli vedi Costi di spedizione e tempi di consegna.
INFORMAZIONI SU RESI E RIMBORSI
Qualcosa non è come te lo aspettavi? Non c'è problema.
Troppo grande, troppo piccolo, danneggiato o diverso dalla descrizione? Qualunque sia il motivo, non preoccuparti.
Puoi rendere qualsiasi prodotto acquistato entro 30 giorni dalla data di consegna.
Per maggiori informazioni clicca qui per visitare la nostra pagina sui resi.
Prodotti correlati
(8 altri prodotti nella stessa categoria)