R.I.P.P.E.R. 7.75" Skateboard Deck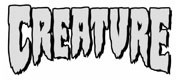 Creature - Skateboard Deck, model R.I.P.P.E.R., colour Purple
R.I.P.P.E.R. Creature Skateboard Deck - 7.75" x 31.40"
Explore the depths of your rebellious spirit with the R.I.P.P.E.R. skateboard deck from Creature!
This skateboard deck is an explosion of style and power that will take you to the edge of adrenaline. Crafted with care using a 7-ply northern birch hardwood deck, pressed with specially formulated glue, it offers exceptional responsiveness and durability, all at an affordable price.
The design of the R.I.P.P.E.R. skateboard deck features a glossy and vibrant graphic that captures attention and stands out from the rest. Every time you jump on the board, you'll feel an immediate connection to your wild and adventurous side, ready to conquer the streets and parks.
With its solid and responsive construction, the R.I.P.P.E.R. skateboard deck will enable you to perform tricks and stunts with ease and precision. You'll be able to tackle the most challenging obstacles and push your limits thanks to its reliability and resilience.
Join the community of Creature Skateboards enthusiasts and discover why this board has become a true icon in the world of skateboarding. With its unmistakable style and uncompromising quality, the R.I.P.P.E.R. is a must-have for all true skateboarding lovers.
Don't wait any longer! Get the R.I.P.P.E.R. skateboard deck today at Xtreme Skate Shop and get ready to experience a unique journey filled with thrills and achievements. Unleash your boldest side and discover what it truly means to be a Creature Skateboards rider!
SPECIFICATIONS:
- Deck material: Birch;
- Deck construction: 7-ply;
- Additional materials: American stiff glue;
- Deck Width: 7.75";
- Deck Length: 31.40";
- Deck Wheelbase: 14.00";
- Deck Tail: 6.292";
- Nose Length: 6.94";
- Grip tape: Not included;

Product code: 11116706
Colour

Purple

Colour map

Purple

Model name

R.I.P.P.E.R.

Model year

2022

Material composition

birch

Sport

Skateboarding

Material type

Wood

Deck shape

Classic Popsicle Shape (Street Skateboard Deck)

Deck construction

7-ply

Deck width

7.75"

Deck length

31.40"

Nose Length

6.94"

Tail Length

6.292"

Wheelbase

14.00"

Concave

Medium

Printing technique

Heat Transfer

Product Type

Sports

Shipping label

Deck Package
FREE DELIVERY IN EUROPE (EU) ON ALL ORDERS ABOVE 300,00 EUROS
The amount of shipping costs is reflected in the cart, and it changes as you add or remove products. If you are not registered on the web site, shipping costs are calculated based on a standard shipment in Italy. We recommend that users create an account with their delivery address, to see the final prices of both the products and the shipping costs.
Orders placed before 12:00 a.m. (UTC +1) and containing products in stock, are shipped the same day. We will provide you with a link to track your package online.
Delivery times depend on the delivery area and may vary depending on the carrier chosen.
For more details see Shipping costs and delivery times.
INFORMATION ABOUT RETURNS AND REFUNDS
If you don't love it, return it.
You can return any purchased product within 30 days of delivery.
For more information click here to head to our Returns Page.