Men's Hoodies
If you're a fan of sporty style and want to revamp your wardrobe with the best men's hoodies from the most renowned skateboard brands, look no further. Xtreme is your ultimate destination. Here, an exceptional collection of designs from brands that have made skateboarding history awaits you.
Skate Hoodies: Style and Versatility with the Best Brands
Men's hoodies are a must-have for any true skater's wardrobe, and at Xtreme, your trusted skate shop, you can find a wide selection of designs from the world's top skateboard brands. These hoodies are a staple thanks to their versatility and comfort that suit every situation, whether you're heading to the skatepark, spending a day outdoors, or going out in the city. With a range of colors and accessories at your disposal, your creativity will have no limits in creating different looks for every occasion.
Hoodies: A Blend of Classic and Innovative
The current trends in hoodies embrace a style that combines the classic and the innovative. We are witnessing a return to the roots of skateboarding, with nostalgic designs that recall the early days of this thrilling sport. Iconic brands like Santa Cruz Skateboards, Independent, Powell Peralta, and Primitive, available at Xtreme, embody this retro-radical aesthetic with vintage graphics, historic logos, and prints inspired by the skate culture of the '80s and '90s. At the same time, contemporary hoodies follow the latest fashion trends, offering modern cuts and high-quality materials that ensure comfort and style for today's skaters and streetwear enthusiasts.
Hoodies are ideal for a well-groomed and original urban style. You can choose from a wide range of models that reflect your personal taste. For daytime, dare with colorful hoodies and vibrant graphics from the top skateboard brands. For the evening, opt for solid color models in neutral tones like black or white. And if you want to complete your outfit, check out our selection of caps or sunglasses always in streetwear style, where you'll surely find the perfect accessory to emphasize your style.
Materials for Every Season
Xtreme offers hoodies made with a variety of materials to meet the needs of each season. Some models are made of pure cotton, known for being warm and soft to the touch, ideal for cooler days. On the other hand, other variants combine cotton with synthetic fabrics that promote breathability, perfect for continuous skateboarding. This combination of materials allows you to stay warm and wick away moisture, ensuring you express your skating talent with style and comfort in every season.
Functionality and Comfort
Hoodies are an indispensable element in the wardrobe of a true skater, and for good reason. In addition to adding an undeniable dose of urban style, the hood of these hoodies plays a crucial role in many situations. During the colder days, when the wind lashes the skateparks, the hood becomes a valuable ally for anyone who wants to keep skating comfortably. The kangaroo pocket is another much-appreciated functional feature among skaters. In addition to providing space for small items like keys or smartphones, these pockets keep your hands warm during breaks between skate sessions, making them ideal for warming up fingers after a long day of skateboarding. But hoodies are versatile even on summer evenings or autumn days when a heavy jacket is not yet necessary. The hood offers a lightweight and protective alternative for the twilight hours, ensuring a feeling of comfort and timeless style.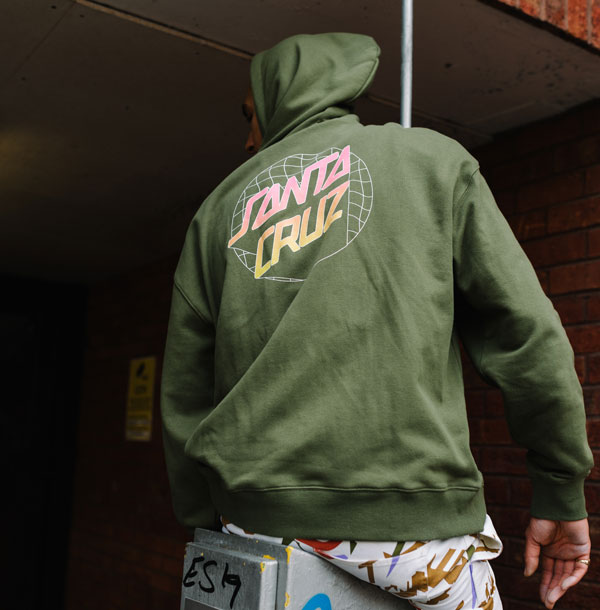 Variety of Styles to Choose From
The variety of men's hoodie styles available at Xtreme is simply extraordinary. You can find not only the classic hoodies but also comfortable hooded sweatshirts with zip closures, offering unmatched practicality when it comes to wearing them. If you want to grab attention in skateparks or on city streets, opt for hoodies with eye-catching prints on the chest or back. If you prefer a more minimalist style, solid color hoodies are always a stylish and versatile choice. And for those who love the retro charm of the '90s, Xtreme offers hoodies with logos printed on the sleeve in perfect vintage style. These models not only evoke the aesthetics of a past era but also pay homage to the history of skateboarding. So, whether you're looking for a bold and modern look or a touch of nostalgia, you'll find the perfect hoodie for stylish skating at Xtreme.