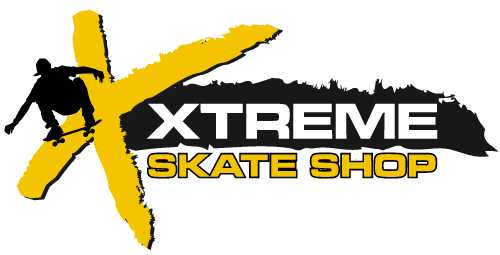 Xtreme Skate Shop: Skateboard, Freestyle Scooters, and Streetwear Clothing Store
Welcome to the world of Xtreme Skate Shop!
We are a specialized store in the sale of skateboards, freestyle scooters, and streetwear clothing. Our passion for skateboarding led us to open Xtreme at the end of 2012. Initially, we were only an online store, but the growing demand for a physical retail location led us to open our first store in the picturesque Villa De Santis neighborhood in Rome in January 2014.
Over the years, we have continued to grow and have transformed Xtreme into a complete experience for skate enthusiasts. In 2020, we moved to a new, more spacious location at Via Petritoli 20, in the Colle Salario neighborhood in Rome (Italy). Here, you will find an extraordinary display of skateboards, decks, trucks, wheels, and skate accessories, as well as the opportunity to make purchases directly in-store.
We mainly focus on everything related to the world of skateboarding. At Xtreme, you can buy complete skateboards or create your customized skateboard by choosing from the best available components such as decks, trucks, wheels, bearings, griptape, and assembly kits. We take pride in offering you an extensive catalog of products with skateboards for adults and children, trucks, decks, and wheels of all sizes and from the top brands, ensuring the highest quality in every product we offer.
In addition to skateboarding, we also pay special attention to freestyle scooters. At our store, you can find the best freestyle scooters available on the market, including spare parts and accessories from brands like Blazer Pro, Slamm Scooters, and Ethic. Your performance is important to us, so we make sure to offer only high-quality products that will help you excel with your scooter.
But Xtreme doesn't stop there! We also have a fantastic selection of streetwear clothing from the most renowned brands associated with the skateboarding world. You will find t-shirts, hoodies, and jackets from well-known brands such as Santa Cruz, Independent, Powell Peralta, Primitive, Thrasher, and many more. We want to offer you only the best, so you can find the clothing items you usually see in videos of famous skaters on YouTube. Additionally, essential accessories for every skater are available, such as backpacks, wallets, belts, keychains, caps, swimwear, and beach towels, all strictly related to skateboarding.
Our store is located in the Colle Salario neighborhood, just steps away from the Porta di Roma Shopping Center and within a short distance from the Bunker Skate Park. It is easily accessible by taking Metro Line B to Conca D'oro and then Bus 93, or by taking the FM1 suburban railway line. If you prefer to reach us by car, we recommend taking Exit 9 (Bel Poggio - Fidene) of the Grande Raccordo Anulare and continuing for a few minutes towards Colle Salario.
We are passionate about skateboarding, freestyle scooters, and everything that surrounds them. Our goal is to provide our customers with quality products, excellent service, and an unforgettable shopping experience. Join us on this journey into the world of adrenaline, style, and freedom. We look forward to helping you find what you need to reach new heights on your skateboard or freestyle scooter!
Contact Us
For further information or inquiries, feel free to contact us from Monday to Saturday, between 10:00 and 20:00, at the number +39 (0)6 8967 2374, or by email at info@xtreme-skate.com.
We hope to see you soon in-store or online!
Associated Store with AICEL (Italian E-commerce Association)

SonoSicuro Certified Store
Xtreme Skate Shop is a SonoSicuro (Secure E-shop) certified online store. The SonoSicuro certification, issued by AICEL, is a distinctive mark for e-commerce businesses committed to providing a high-quality shopping experience to their customers. By choosing a SonoSicuro certified store, you can make online purchases with maximum peace of mind, knowing that your rights as a consumer are protected. We care about your well-being and strive to ensure the safety and satisfaction of our customers.