Calibre Stunt Scooter Grips Red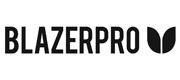 Blazer Pro - Scooter Grips, model Calibre, colour Red
Blazer Pro Calibre Freestyle Scooter Grips, Red Color
Feel the power of Blazer Pro with the Calibre Freestyle Scooter Grips! Your companion for extreme adventures, designed to offer the utmost in comfort, grip, and durability.
Main Features:
Wave Pattern Design: With their unique wave design, these grips provide exceptional hold during every trick and maneuver, allowing you to dominate your scooter with style.
Embossed Logo Bar Ends: Adding a touch of class to your scooter while providing enhanced protection against wear, so you can zoom at full speed worry-free.
High-Quality Material: Crafted from the superior grade TPR (Thermoplastic Elastomer) 28A rubber compound, these grips offer unparalleled comfort, superior grip, and exceptional resistance to tackle any challenge you decide to take on.
Grip Length: Measuring 180mm (7 inches) in length, these grips provide an ideal grip area for executing tricks, stunts, and every move with maximum safety and precision.
Benefits:
Maximum Comfort: Blazer Pro Calibre grips are designed to ensure a soft and comfortable feel during every ride, reducing hand fatigue and enabling you to push beyond your limits.
Stable and Secure Hold: Thanks to their wave pattern design and high-quality material, these grips assure a secure hold even during the most extreme maneuvers. Conquer every ramp and street with confidence!
Long-Lasting Endurance: The durability and sturdiness of Calibre grips will allow you to perform tricks and stunts without worrying about premature wear. They are built to last, accompanying you on many future adventures.
Style and Personality: With their unique design and elegant details, these grips will add a touch of class and personality to your scooter, setting you apart from the crowd and reflecting your daring and adventurous spirit.
Grab your Blazer Pro Calibre Freestyle Scooter Grips in Blue today and get ready to experience the most extreme and engaging riding journey ever! Push the boundaries, explore new horizons, and leave your mark wherever you go!
SPECIFICATIONS:
- Grip Length: 18 cm;
- Material: Rubber;
- Plugs: included;
- Flange: Flangeless;
- Hardness: Soft;
- Bar-end compatible with: Steel;
- Pieces per pack: 2;

Manufacturer Part Number: BLZ-SGR-0004
Colour

Red

Colour map

Red

Model name

Calibre

Product Type

Sports

Shipping label

Small package
FREE DELIVERY IN EUROPE (EU) ON ALL ORDERS ABOVE 300,00 EUROS
The amount of shipping costs is reflected in the cart, and it changes as you add or remove products. If you are not registered on the web site, shipping costs are calculated based on a standard shipment in Italy. We recommend that users create an account with their delivery address, to see the final prices of both the products and the shipping costs.
Orders placed before 12:00 a.m. (UTC +1) and containing products in stock, are shipped the same day. We will provide you with a link to track your package online.
Delivery times depend on the delivery area and may vary depending on the carrier chosen.
For more details see Shipping costs and delivery times.
INFORMATION ABOUT RETURNS AND REFUNDS
If you don't love it, return it.
You can return any purchased product within 30 days of delivery.
For more information click here to head to our Returns Page.