Peg Kit M8 Scooter Axle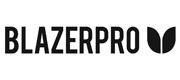 Blazer Pro - Scooter Axle, model Peg Kit M8, colour Black
Blazer Pro Freestyle Scooter Axle Set
Forget about the hassle of fitting your pegs onto a new deck with this axle and spacer kit!
The set includes:
4 M8 axles of different lengths: 1 x 60 mm, 1 x 70 mm, 1 x 80 mm, and 1 x 90 mm.
Riser spacers: 2 mm and 4 mm, one of each.
Use these axles in combination with the riser spacers to achieve the perfect fit for your chosen peg and deck setup.
With the Blazer Pro Freestyle Scooter Axle Set, you'll have everything you need to customize your scooter and achieve optimal performance.
The different axles adapt to various peg and deck configurations, ensuring a tailored riding experience just for you.
Don't let fitting issues slow you down! With the Blazer Pro axle set, you can enjoy your scooter to its fullest potential.
Get the Blazer Pro Freestyle Scooter Axle Set now at Xtreme Skate Shop and get ready to explore a new dimension of style and performance!
SPECIFICATIONS:
- Axle length: 60mm, 70mm, 80mm, 90mm;
- Axle diameter: 8mm;
- Bearings and spacers: Distanziali inclusi;

Product code: BLZ-SCO-0151
Colour

Black

Colour map

Black

Model name

Peg Kit M8

Material composition

Aluminium

Material type

aluminum

Product Type

Sports

Shipping label

Small package
FREE DELIVERY IN EUROPE (EU) ON ALL ORDERS ABOVE 300,00 EUROS
The amount of shipping costs is reflected in the cart, and it changes as you add or remove products. If you are not registered on the web site, shipping costs are calculated based on a standard shipment in Italy. We recommend that users create an account with their delivery address, to see the final prices of both the products and the shipping costs.
Orders placed before 12:00 a.m. (UTC +1) and containing products in stock, are shipped the same day. We will provide you with a link to track your package online.
Delivery times depend on the delivery area and may vary depending on the carrier chosen.
For more details see Shipping costs and delivery times.
INFORMATION ABOUT RETURNS AND REFUNDS
If you don't love it, return it.
You can return any purchased product within 30 days of delivery.
For more information click here to head to our Returns Page.