Triton by Carver Signal 31" Surfskate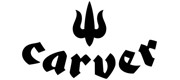 Carver - Surfskate, model Triton by Carver Signal, colour White
Surfskate Triton x Carver Signal - 9.75" x 31.00"
Enter the adrenaline-filled ocean with the Surfskate Triton x Carver Signal from Carver! Your ideal training board to bring surfing to the streets.
The Triton Signal is an extremely versatile surfskate, with a shape and size that make it perfect for any challenge, from surfing your driveway to stable pushes through the city. Your freedom of movement reaches new heights!
Everything about Triton is pure surf, from the classic Thruster and Fish shapes to the fully white-dipped decks and deck pad grip. The transparent color overlay graphics, inspired by surfboard fiberglassing techniques, will captivate you with a sophisticated palette that elevates their elegant simplicity.
But Triton is not just about style, it's also about accessibility! An affordable option to enter the world of surfskate, the Triton series features the Carver CX truck system with a precision pivot that gives you a responsive surfskate feel. Triton will become your true connection between land and sea, making you feel an integral part of every wave!
Carver is the leading company in surf skate production, renowned for its experience and passion in creating high-quality surfskates. With the Surfskate Triton x Carver Signal, you not only get an excellent product but also become part of a community that redefines the concept of carving.
Don't miss the opportunity to carve the curves and experience the thrill of surfing on the streets! Purchase the Surfskate Triton x Carver Signal at Xtreme Skate Shop and join the tribe of true asphalt surfers. Get ready to push beyond limits and explore new horizons with Carver!
SPECIFICATIONS:
- Deck material: Maple;
- Deck construction: 7-ply;
- Deck Width: 9.75";
- Deck Length: 31.00";
- Deck Wheelbase: 17.00";
- Wheel Diameter: 68mm;
- Bearings precision: ABEC-7;
- Grip tape: Pre-gripped;
Colour

White

Colour map

White

Model name

Triton by Carver Signal

Model year

2021

Material composition

maple

Sport

Skateboarding

Material type

Wood

Deck construction

7-ply

Deck width

9.75"

Deck length

31.00"

Nose Length

3.50"

Tail Length

6.50"

Wheelbase

17.00"

Surf Truck type

Carver CX Surfskate Truck

Wheels diameter

68mm

Wheels hardness

78A

Product Type

Sports

Shipping label

Skateboard package
FREE DELIVERY IN EUROPE (EU) ON ALL ORDERS ABOVE 300,00 EUROS
The amount of shipping costs is reflected in the cart, and it changes as you add or remove products. If you are not registered on the web site, shipping costs are calculated based on a standard shipment in Italy. We recommend that users create an account with their delivery address, to see the final prices of both the products and the shipping costs.
Orders placed before 12:00 a.m. (UTC +1) and containing products in stock, are shipped the same day. We will provide you with a link to track your package online.
Delivery times depend on the delivery area and may vary depending on the carrier chosen.
For more details see Shipping costs and delivery times.
INFORMATION ABOUT RETURNS AND REFUNDS
If you don't love it, return it.
You can return any purchased product within 30 days of delivery.
For more information click here to head to our Returns Page.