D-Street
59 Cents Longboard Wheels Blue pack of 4
D-Street - Longboard Wheels, model 59 Cents, colour Blue (pack of 4)
100% secure payments
PAYMENT OPTIONS
You can pay by PayPal, credit/debit card, wire transfer
FREE DELIVERY
Free shipping in Europe on Orders Over € 300 – Find out more
30 DAY RETURNS POLICY
We offer a 30-day returns period for online purchases
D Street 59 Cent wheels are an essential addition to any cruiser board. The super soft urethane provides a smooth effortless ride over pretty much any terrain.
Size: 59 x 45 mm - 78A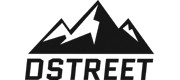 Data sheet
Colour

Blue

Colour map

Blue

Model name

59 Cents

Sport

Skateboarding

Wheels diameter

59mm

Wheels width

45mm

Wheels hardness

78A

Product Type

Sports

Shipping label

Small package
WHAT SIZE DIAMETER SKATEBOARD WHEELS DO YOU NEED?
Skateboard wheels vary in color, size and durability. Skateboard wheels are most commonly made of polyurethane. The diameter and durometer of the wheel affect the way the board rides. The diameter and durometer are a matter of personal preference and skating style.
Diameter
All Skateboard wheels are measured in millimeters (mm). The smaller the number, the smaller the wheel. Smaller wheels are slower; bigger wheels are faster.
50-53mm
Small slower wheels, stable for trick riding and smaller riders skating street, skate parks and bowls.
54-59 mm
Average wheel size for beginners and bigger riders skating street, skate parks, bowls and vert ramps.
60mm +
Specialty riders skating longboards, old-school boards, downhill and dirt boards; made for speed and rougher surfaces.
WHAT DUROMETER SKATEBOARD WHEELS DO I NEED?
Durometer measures the wheel's hardness. Skateboard wheel durometer is usually measured on a Durometer A Scale which goes from 1-100 to measure hardness. Some companies use the B Scale which measures 20 points lower, allowing the scale to be extended by 20 points for harder wheels. So an 80b durometer is the same as 100a durometer. These skateboard wheels have a larger and more accurate range of hardness. The average wheel durometer is 99a.
78a-87a
Soft wheel good for rough surfaces, longboards or street boards that need lots of grip and easier to roll over cracks and pebbles. Designed for a smooth ride cruising, longboards, hills and rough surfaces.
88a-95a
Slightly harder and faster with a little less grip, but the grip's still good. Street; rough surfaces.
96a-99a
Good speed and grip - an all-around wheel. Great for beginners skating street, skate parks, ramps and pools. Smooth surfaces.
101a +
Hardest and fastest wheel with the least grip. Ineffective on slick and rough surfaces. These are pro wheels.
83b-84b
Wheels using the B scale are extremely hard, measuring 20 points lower than the the A Scale in order to allow the scale to extend another 20 points for harder wheels.
If you still have questions about skateboard wheel sizing, please contact Customer Service.
FREE DELIVERY IN EUROPE (EU) ON ALL ORDERS ABOVE 300,00 EUROS
The amount of shipping costs is reflected in the cart, and it changes as you add or remove products. If you are not registered on the web site, shipping costs are calculated based on a standard shipment in Italy. We recommend that users create an account with their delivery address, to see the final prices of both the products and the shipping costs.
Orders placed before 12:00 a.m. (UTC +1) and containing products in stock, are shipped the same day. We will provide you with a link to track your package online.
Delivery times depend on the delivery area and may vary depending on the carrier chosen.
For more details see Shipping costs and delivery times.
INFORMATION ABOUT RETURNS AND REFUNDS
If you don't love it, return it.
You can return any purchased product within 30 days of delivery.
For more information click here to head to our Returns Page.
Related products
(8 other products in the same category)