Curb Keychain Red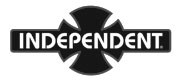 Independent Curb Keychain, colour Red
Independent Curb Keychain: Carry Your Skateboarding Style Everywhere
Add a touch of skateboarding to your everyday life with the Independent Curb Keychain. This metal keychain, in a vibrant red color, embodies the authentic spirit of the leading brand in the world of skateboard trucks.
The curb-shaped design of the keychain pays homage to the iconic element of skate sessions. With this keychain, you can take a piece of your passion wherever you go. Feel the energy of the pavement beneath your wheels and the joy of conquering new tricks every time you glance at your keychain.
The distinctive Independent logo is a symbol of quality and innovation in the skateboarding world. Proudly display it to everyone, showcasing your loyalty to the brand that has redefined industry standards.
Beyond being a stylish accessory, the Independent Curb Keychain also offers functionality. Thanks to its sturdy ring, you can keep your keys and important items secure. The metal's durability ensures that this keychain will last, withstanding the daily challenges of your skateboarding adventure.
Don't just dream about your next trick, live your passion every day with the Independent Curb Keychain. Buy it now at Xtreme Skate Shop and join the community of skaters who proudly wear the symbol of authenticity and innovation in the skateboarding world.
Department

Unisex Adults

Colour

Red

Colour map

Red

Collection

Winter 2021

Season

continuity

Model name

Curb

Model year

2021

Style name (Luggage)

Key Case

Product Type

Luggage

Shipping label

Small package
FREE DELIVERY IN EUROPE (EU) ON ALL ORDERS ABOVE 300,00 EUROS
The amount of shipping costs is reflected in the cart, and it changes as you add or remove products. If you are not registered on the web site, shipping costs are calculated based on a standard shipment in Italy. We recommend that users create an account with their delivery address, to see the final prices of both the products and the shipping costs.
Orders placed before 12:00 a.m. (UTC +1) and containing products in stock, are shipped the same day. We will provide you with a link to track your package online.
Delivery times depend on the delivery area and may vary depending on the carrier chosen.
For more details see Shipping costs and delivery times.
INFORMATION ABOUT RETURNS AND REFUNDS
If you don't love it, return it.
You can return any purchased product within 30 days of delivery.
For more information click here to head to our Returns Page.