Genuine 1/8-inch Risers Red pack of 2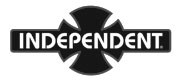 Independent - Risers, model Genuine 1/8-inch, colour Red (pack of 2)
Independent Genuine Parts 1/8in Red Riser Pads
Enhance the performance of your skateboard with the Genuine Parts 1/8in Riser Pads from Independent! Crafted to the highest standards, these riser pads are made from glass-filled TPU material, making them ultra durable with a long lifespan. The package includes 2 riser pads, providing everything you need to elevate your skate experience!
Riser pads are those small plastic spacers that make a big difference. They fit between your deck and the truck base, offering numerous benefits. With them, you can increase the distance between the board and the truck axle, allowing you to mount larger wheels and experience a smoother and more comfortable ride. Imagine the feeling of gliding on the streets with wheels that provide greater stability and grip!
With the Genuine Parts 1/8in Riser Pads, you can customize your skateboard to suit your needs. Whether you want to tackle rough terrains or try more advanced tricks, these riser pads will give you the extra height and control you need. Don't let anything hold you back during your skate sessions!
Don't wait any longer! Add the Genuine Parts 1/8in Riser Pads from Independent to your cart on Xtreme Skate Shop and discover a new dimension of potential for your skateboard. Get ready for exciting skate experiences and reach higher levels of style and performance!
Colour

Red

Colour map

Red

Model name

Genuine 1/8-inch

Sport

Skateboarding

Riser height

1/8"

Riser type

Riser pad

Product Type

Sports

Shipping label

Small package
FREE DELIVERY IN EUROPE (EU) ON ALL ORDERS ABOVE 300,00 EUROS
The amount of shipping costs is reflected in the cart, and it changes as you add or remove products. If you are not registered on the web site, shipping costs are calculated based on a standard shipment in Italy. We recommend that users create an account with their delivery address, to see the final prices of both the products and the shipping costs.
Orders placed before 12:00 a.m. (UTC +1) and containing products in stock, are shipped the same day. We will provide you with a link to track your package online.
Delivery times depend on the delivery area and may vary depending on the carrier chosen.
For more details see Shipping costs and delivery times.
INFORMATION ABOUT RETURNS AND REFUNDS
If you don't love it, return it.
You can return any purchased product within 30 days of delivery.
For more information click here to head to our Returns Page.