Tensor
Alloys 5.50" Skateboard Trucks Black pack of 2
Tensor - Skateboard Trucks, model Alloys 5.50", colour Black (pack of 2)
100% secure payments
PAYMENT OPTIONS
You can pay by PayPal, credit/debit card, wire transfer
FREE DELIVERY
Free shipping in Europe on Orders Over € 300 – Find out more
30 DAY RETURNS POLICY
We offer a 30-day returns period for online purchases
Tensor - Skateboard Trucks model Alloys 5.50, color Black
SPECIFICATIONS:
- Hanger width: 5.50";
- Axle Width: 8.00";
- Deck width: 8.125" - 8.375";
- Truck type: Standard kingpin, Standard hanger;
- Bushings: 92A;
- Truck Profile Height: 55mm;
- Material: Chromoly Steel, Aluminium;
- Mounting bolts: Not included;

Product code: 10415265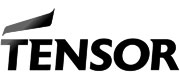 Data sheet
Colour

Black

Colour map

Black

Model name

Alloys 5.50"

Material composition

Aluminium

Sport

Skateboarding

Material type

aluminum

Truck technologie

Standard hanger
Standard kingpin

Truck height

Mid

Axle truck

8.25"

Product Type

Sports

Shipping label

Backpack package
How to Buy Skateboard Trucks
What size skateboard trucks do you need?
Skateboard trucks are the metal T-shaped pieces that mount onto the underside of the skateboard deck. When selecting skateboard trucks, the width of your truck axle should closely match the width of your skateboard deck. The truck size can be measured by the width of the hanger or the width of the axle. Every skateboard requires two trucks.
There are several parts that make up the skateboard trucks. The axle is the pin that runs through the trucks to which the wheels will attach. The hanger, usually made of metal, is the largest part of the skateboard truck that is somewhat triangular in shape. The axle runs through the hanger. The kingpin is the large bolt that holds these parts together and fits inside the skateboard bushings.
When purchasing, you will receive the two trucks necessary to assemble your skateboard. Skateboard trucks come in various sizes and colors, and Xtreme Shate Shop carries a huge selection of brands to fit your personal preference.
Truck axle
skateboard decks
6" - 7.25"
6.5" - 7.25"
7.5"
7.25" to 7.5"
7.75"
7.5" to 8"
8.0"
8" to 8.5"
8.5"
8.5" to 9"
9.0"
9" to 10"
10.0"
> 10"
What truck profile height do I need?
Truck profile is the distance between the bottom of the skate deck and the hanger. In general, a mid-sized truck works well for most skateboarders, but high or low trucks may be preferred for different styles of skaters.

LOW
Provides extra stability for flip tricks, designed for small wheels (50-53mm wheel size recommended).
MID
Good all-around profile for street or park (53-56mm wheel size recommended).
HIGH
Great for cruising and carving, designed for large wheels (56mm+ wheel size recommended).
If you still have questions about skateboard truck sizing, please contact Customer Service.
FREE DELIVERY IN EUROPE (EU) ON ALL ORDERS ABOVE 300,00 EUROS
The amount of shipping costs is reflected in the cart, and it changes as you add or remove products. If you are not registered on the web site, shipping costs are calculated based on a standard shipment in Italy. We recommend that users create an account with their delivery address, to see the final prices of both the products and the shipping costs.
Orders placed before 12:00 a.m. (UTC +1) and containing products in stock, are shipped the same day. We will provide you with a link to track your package online.
Delivery times depend on the delivery area and may vary depending on the carrier chosen.
For more details see Shipping costs and delivery times.
INFORMATION ABOUT RETURNS AND REFUNDS
If you don't love it, return it.
You can return any purchased product within 30 days of delivery.
For more information click here to head to our Returns Page.
Related products
(8 other products in the same category)