Hardcore Soft Skateboard Bushings Black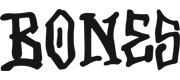 Bones Wheels - Skateboard Bushings, model Hardcore Soft, colour Black
Bones Hardcore Skateboard Bushings (Soft 81A) - Black
Get ready to take your skateboarding to new levels of adrenaline with Bones Hardcore Skateboard Bushings (Soft 81A) in Black. These incredible bushings offer an unparalleled skateboarding experience with exceptional responsiveness to every move you make!
Features:
Patented double action bushings
Chemically bonded core insert
High rebound urethane
Benefits:
No break-in period required
Highly responsive turns
Improved truck performance
Enhanced skateboarding experience
Hardness: 81A
With Bones Bushings™, your truck performance will reach new heights. There's no need for a break-in period; simply install, adjust, and start skating. These bushings will make your trucks incredibly responsive, allowing you to master every move and enhancing your skateboarding experience.
Your turns will be smooth and precise, without being too loose or rigid. With Bones Hardcore Bushings (Soft 81A), you'll have complete control over your skateboard, thanks to the combination of a chemically bonded core insert and high rebound urethane. These bushings are designed to withstand any pressure and offer superior performance.
The distinctive feature of these bushings is the Hardcore insert in the center, which connects and bonds both sides of each bushing together. While traditional bushings work on only one side, Bones Hardcore Bushings resist rotation forces from both sides, providing double responsiveness and increased control. They are the first double-action truck bushings on the market, designed specifically for demanding skaters.
Don't waste any time! Experience the difference right away with Bones Hardcore Skateboard Bushings (Soft 81A) in Black. Enjoy highly responsive turns, enhanced truck performance, and a superior skateboarding experience. Raise the bar of your skills and embrace the true essence of skateboarding!
Colour

Black

Colour map

Black

Model name

Hardcore Soft

Sport

Skateboarding

Bushing shape

Cone

Bushing Hardness

81A

Product Type

Sports

Shipping label

Small package
FREE DELIVERY IN EUROPE (EU) ON ALL ORDERS ABOVE 300,00 EUROS
The amount of shipping costs is reflected in the cart, and it changes as you add or remove products. If you are not registered on the web site, shipping costs are calculated based on a standard shipment in Italy. We recommend that users create an account with their delivery address, to see the final prices of both the products and the shipping costs.
Orders placed before 12:00 a.m. (UTC +1) and containing products in stock, are shipped the same day. We will provide you with a link to track your package online.
Delivery times depend on the delivery area and may vary depending on the carrier chosen.
For more details see Shipping costs and delivery times.
INFORMATION ABOUT RETURNS AND REFUNDS
If you don't love it, return it.
You can return any purchased product within 30 days of delivery.
For more information click here to head to our Returns Page.