Elite Mini Combo 56mm 101A Skateboard Wheels pack of 4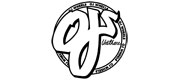 OJ - Skateboard Wheels, model Elite Mini Combo 56mm 101A, colour White (pack of 4)
OJ Wheels Elite Mini Combo 56mm 101A Skateboard wheels
Discover the excitement with the Elite Mini Combo 56mm 101A skateboard wheels by OJ Wheels.
Thanks to the Elite WAY TOO FAST urethane formula, these wheels come straight out of OJ Wheels' laboratories to conquer the streets and beyond, guaranteeing speed, a longer roll, and epic moments with your friends.
The Mini-Combo shape features a wide road surface for increased stability and consistent sliding, with an asymmetrical cut that provides a rounded inner part and a conical outer part for customizing your setup.
All OJ skateboard wheels are sold in sets of 4.
Get ready to dominate your skatepark with these high-performance wheels. The Elite WAY TOO FAST urethane formula offers unmatched speed, allowing you to zoom on concrete with a seemingly endless roll.
The wide and stable surface of the Mini Combo ensures a secure ride and consistent sliding, enabling you to tackle curves and tricks with confidence and balance.
Personalize your setup with the asymmetrical shape, which provides a unique blend of control and versatility. Feel the freedom to express your own unique style and push your limits to the max.
With the Elite Mini Combo 56mm 101A skateboard wheels by OJ Wheels, you'll experience unforgettable moments and reach new heights of performance. Don't miss the opportunity to enhance your skateboarding and have the utmost fun.
Add these high-speed wheels to your cart right away and get ready for an exciting adventure on the streets and in skateparks!
SPECIFICATIONS:
- Formula / Product family: Elite;
- Shape: Mini Combo;
- Hardness: 101A;
- Diameter: 56mm;
- Width: 37mm;
- Contact patch: 21mm;
- Material: PU casted;
- Bearings and spacers: not included;
- Wheels per pack: 4;

Manufacturer Part Number: 22222536
Colour

White

Colour map

White

Model name

Elite Mini Combo 56mm 101A

Model year

2022

Material composition

PU casted

Sport

Skateboarding

Wheels diameter

56mm

Wheels hardness

101A

Formula

Elite

Wheels profile

Other

Shape

Mini Combo

Wheels width

37mm

Wheel contact patch

21 mm

Product Type

Sports

Shipping label

Small package
FREE DELIVERY IN EUROPE (EU) ON ALL ORDERS ABOVE 300,00 EUROS
The amount of shipping costs is reflected in the cart, and it changes as you add or remove products. If you are not registered on the web site, shipping costs are calculated based on a standard shipment in Italy. We recommend that users create an account with their delivery address, to see the final prices of both the products and the shipping costs.
Orders placed before 12:00 a.m. (UTC +1) and containing products in stock, are shipped the same day. We will provide you with a link to track your package online.
Delivery times depend on the delivery area and may vary depending on the carrier chosen.
For more details see Shipping costs and delivery times.
INFORMATION ABOUT RETURNS AND REFUNDS
If you don't love it, return it.
You can return any purchased product within 30 days of delivery.
For more information click here to head to our Returns Page.