Mini Super Juice 55mm 78A Skateboard Wheels Green pack of 4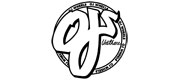 OJ - Skateboard Wheels, model Mini Super Juice 55mm 78A, colour Green (pack of 4)
OJ Wheels Mini Super Juice Green 55mm 78A Skateboard wheels
Explore the energy of Mini Super Juice 55mm 78A Green skateboard wheels by OJ Wheels!
The Mini Super Juice wheels are the compact version of OJ's super tough Super Juice. Their mini shape features a reinforced core and a completely redesigned, chip-resistant shape, all made with OJ's classic ultra-buttery urethane. All OJ skateboard wheels are sold in sets of 4.
The Mini Super Juice wheels are ready to offer you a one-of-a-kind skateboarding experience. With a diameter of 55mm and a hardness of 78A, these wheels are perfect for dominating the streets and ramps with agility and style.
Their reduced size and reinforced core provide greater stability and control during skate sessions. Whether you're cruising through city streets or tackling daring tricks at your favorite skatepark, the Mini Super Juice wheels will push you to the max.
With their ultra-buttery urethane, these wheels offer unparalleled smoothness, allowing you to slide and perform tricks with utmost fluidity. You'll feel the pleasure of every movement as you embark on new skateboarding adventures.
Don't let the compact size deceive you. The Mini Super Juice wheels are built to last and withstand the most intense challenges. Their anti-chip design ensures that these wheels will remain in perfect condition even after numerous uses and impacts.
Add the Mini Super Juice 55mm 78A Green skateboard wheels to your cart now and get ready for an extraordinary skateboarding experience. Choose the quality and reliability of OJ Wheels and conquer new levels of adrenaline and fun!
SPECIFICATIONS:
- Colour: Green;
- Formula / Product family: Mini Super Juice;
- Diameter: 55mm;
- Hardness: 78A;
- Width: 43mm;
- Contact patch: 36mm;
- Material: PU casted, SHR;
- Bearings and spacers: not included;
- Wheels per pack: 4;

Manufacturer Part Number: 22222445
Colour

Green

Colour map

Green

Model name

Mini Super Juice 55mm 78A

Model year

2023

Material composition

PU casted

Sport

Skateboarding

Wheels diameter

55mm

Wheels hardness

78A

Formula

Super Juice

Wheels width

43mm

Wheel contact patch

36 mm

Product Type

Sports

Shipping label

Small package
FREE DELIVERY IN EUROPE (EU) ON ALL ORDERS ABOVE 300,00 EUROS
The amount of shipping costs is reflected in the cart, and it changes as you add or remove products. If you are not registered on the web site, shipping costs are calculated based on a standard shipment in Italy. We recommend that users create an account with their delivery address, to see the final prices of both the products and the shipping costs.
Orders placed before 12:00 a.m. (UTC +1) and containing products in stock, are shipped the same day. We will provide you with a link to track your package online.
Delivery times depend on the delivery area and may vary depending on the carrier chosen.
For more details see Shipping costs and delivery times.
INFORMATION ABOUT RETURNS AND REFUNDS
If you don't love it, return it.
You can return any purchased product within 30 days of delivery.
For more information click here to head to our Returns Page.