Classic Dot Skateboard Wax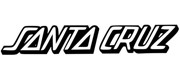 Santa Cruz - Skateboard Wax, model Classic Dot, colour White
Santa Cruz Classic Dot Skateboard Wax: Unleash Your Style on the Board!
Get ready to experience a one-of-a-kind adventure with the Classic Dot skateboard wax from Santa Cruz. The brand that redefined skateboarding offers you a wax that surpasses expectations. The Classic Dot is the perfect choice for true enthusiasts who want to take their skateboarding to new levels of style and control.
Irresistible Features:
Coco-Scented: Every skate session will be a sensory delight with the refreshing aroma of the Classic Dot wax, evoking the atmosphere of a beach day.
Optimal Control and Smoothness: Thanks to its advanced formula, this wax provides superior control over your board, allowing you to tackle challenging tricks with precision. Enjoy smooth and continuous glides, creating perfect grinds and incredible tricks.
Easy to Use: The Classic Dot wax is easy to apply to your board, ensuring even distribution on the surface. Get ready to dominate every spot with enhanced grip and stability.
Combine your passion for skateboarding with the unmatched quality of Santa Cruz Skateboards. Add the Classic Dot wax to your cart on Xtreme Skate Shop and enjoy maximum performance on your board. Show off your love for the legendary Santa Cruz brand and leave your mark wherever you go!
Colour

White

Colour map

White

Model name

Classic Dot

Model year

2021

Sport

Skateboarding

Product Type

Sports

Shipping label

Small package
FREE DELIVERY IN EUROPE (EU) ON ALL ORDERS ABOVE 300,00 EUROS
The amount of shipping costs is reflected in the cart, and it changes as you add or remove products. If you are not registered on the web site, shipping costs are calculated based on a standard shipment in Italy. We recommend that users create an account with their delivery address, to see the final prices of both the products and the shipping costs.
Orders placed before 12:00 a.m. (UTC +1) and containing products in stock, are shipped the same day. We will provide you with a link to track your package online.
Delivery times depend on the delivery area and may vary depending on the carrier chosen.
For more details see Shipping costs and delivery times.
INFORMATION ABOUT RETURNS AND REFUNDS
If you don't love it, return it.
You can return any purchased product within 30 days of delivery.
For more information click here to head to our Returns Page.